Woodlands is a beautifully restored luxury boutique hotel set in magnificent landscaped grounds with first class facilities for weddings and corporate events
Wedding Venues Yorkshire
Boutique Hotel Leeds
This boutique hotel is set in beautiful landscaped grounds on the outskirts of Leeds city centre, with 23 individually designed bedrooms and an award winning restaurant. Packed with character, Woodlands also offers a stylish and contemporary functions venue for all kinds of social and business events. Our three stunning event spaces are suitable for everything from wedding ceremonies and receptions, to corporate meetings and events. The permanent marquee attached to the hotel, accommodate up to 200 for parties and receptions, makes it one of the most elegant settings for a wedding venue in the Leeds area.
Privately owned and managed, the hotel was originally built for a local textile mill owner in 1871. It has been restored to its former glory with modern design throughout our guest areas from bedrooms to function rooms. Consider it less a hotel and more your own country retreat!
Venue Showcase
Join us on Sunday 20th January where we are delighted to invite you to our exclusive one-to-one venue showcase.
The venue will be fully dressed and styled for a wedding!
Show rounds with our experienced wedding team will be by appointment only – contact 0113 2381488 or email enquire@woodlandsleeds.com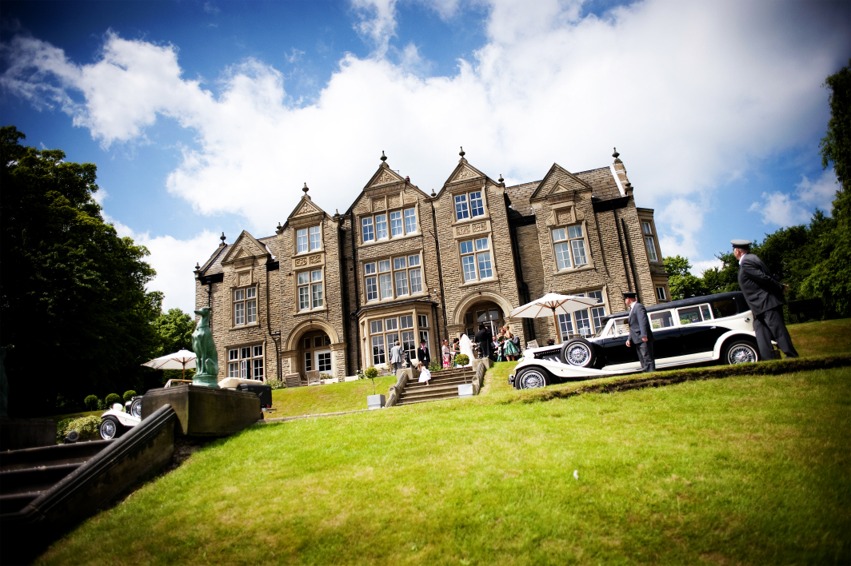 Woodlands Spring Wedding Fayre
Sunday 17th March 2019
Come join us for our Spring wedding fayre for a chance to see the venue and meet with our lovely suppliers. Our experienced wedding team will be on hand to answer any questions you have but will not be available for individual appointments on the day.
We hope to see you there!